The 5 P's of Finding a Mate.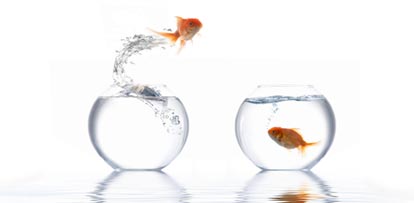 1. Parental Guidance:
Parents are a blessing from God although half the time, one is inclined to think they are quite the opposite. A parent is the best person to ask whether or not you are ready to get into a relationship. Parents are the best source of advice for determining whether or not the person you are eyeing is worthwhile. However, no 'P' is as neglected in the process of finding a mate more than parents. This is unfortunate. Parents are a resource whose wisdom and wealth of knowledge can be unnecessarily costly if not utilized. Granted, not everyone has biological parents who can give them good spiritual guidance in this process but spiritual parents are always available. One simply needs to look for a couple, or older man or woman, in the local church, who they trust and respect and build a relationship with them and ask them for counsel when the time to choose a mate comes along.
~Proverbs 13:10, By insolence comes nothing but strife, but with those who take advice is wisdom.
2. Prayer:
One of my recently favourite songs goes:
Here I am, calling out Father
Can you hear me? I want to hear you
I don't want go without you
Here I am can you speak a little louder
So I can hear you, I want to hear you
I don't want to move without you
This must be the attitude of one finding a mate. "I will not make a move until I hear you, so speak to me." One of the major differences between a Christian and a non-Christian is that the Christian puts the Lord's will above his/her own. Life is no longer about me and what I want but the Lord and what He wants. Prayer must not only be for guidance in choosing a mate but may also be for grace to handle the pressure and anxiety that may be building. For grace to keep feelings for someone at bay until God's leading is clear. For grace to handle the lingering emotions and fears from a previous unsuccessful courtship. And for grace to wait upon the Lord.

~Philippians 4:6-7, Do not be anxious about anything, but in everything by prayer and supplication with thanksgiving let your requests be made known to God. And the peace of God, which surpasses all understanding, will guard your hearts and your minds in Christ Jesus. 3. Patience

: I haven't lived on earth very long, but I have lived long enough to have seen the damaging effects a lack of patience in this area can bring. Impatience causes us to move before the time is right, to ignore or neglect to seek counsel and settle for someone God has not intended to be our life long mate resulting in painful breakups and the like. Many ladies make the mistake of accepting a proposal because it's from the last available decent fellow. Many men rush for ladies because if they don't, the other guys will rush in and "shes bound to end up with one of them". Which God do you serve? It must be one with a small 'g'. For as long as Yahweh is on the throne, you needn't worry. All will be well if you trust and obey. It isn't easy but it is essential to wait. After all, those who wait upon the Lord...

~Psalm 37:7-9, Be still before the

Lord

and wait patiently for him; fret not yourself over the one who prospers in his way, over the man who carries out evil devices! Refrain from anger, and forsake wrath! Fret not yourself; it tends only to evil. For the evildoers shall be cut off, but those who wait for the

Lord

shall inherit the land. 4. Purity

: Another neglected area is that of purity. In our world, you are backward if you are in your late teens or older and still a virgin. In the church, that matter is settled and clear. However, the problem is often in the mind. It is important to treat young men as brothers and young ladies as sisters, the bible says. This is easier said than done, especially inwardly. Be on your guard and fight any impurity of thought and deed. Relationships bring people of the opposite sex closer together and an unbridled mind will struggle. It is better to enter into the relationship with the battle of the mind already won. We tend to think this applies only to men, but even women can be prone to unwholesome fantasies.

~Colossians 3:5, Put to death therefore what is earthly in you: sexual immorality, impurity, passion, evil desire, and covetousness, which is idolatry. 5. Priorities:

Keep the main thing, the main thing. All too often one can find himself/herself consumed and preoccupied by their desire to find a mate. They find themselves always thinking about it, always looking around, always abreast of news pertaining to the latest singles around or the latest relationships to spring up etc. The main thing is the Lord. Glorifying Him. That must be priority number one. Would it be too much to ask of the Lord, that singles out there would be busy in His church, serving Him? That they would be the ones in the forefront of the ministries and meetings and events working tirelessly for the Lord? I don't think so. After all it is in His service that they find the most compatible mates, those who like them are working hard for the Lord.

~Matthew 6:33, But seek first the kingdom of God and his righteousness, and all these things will be added to you.